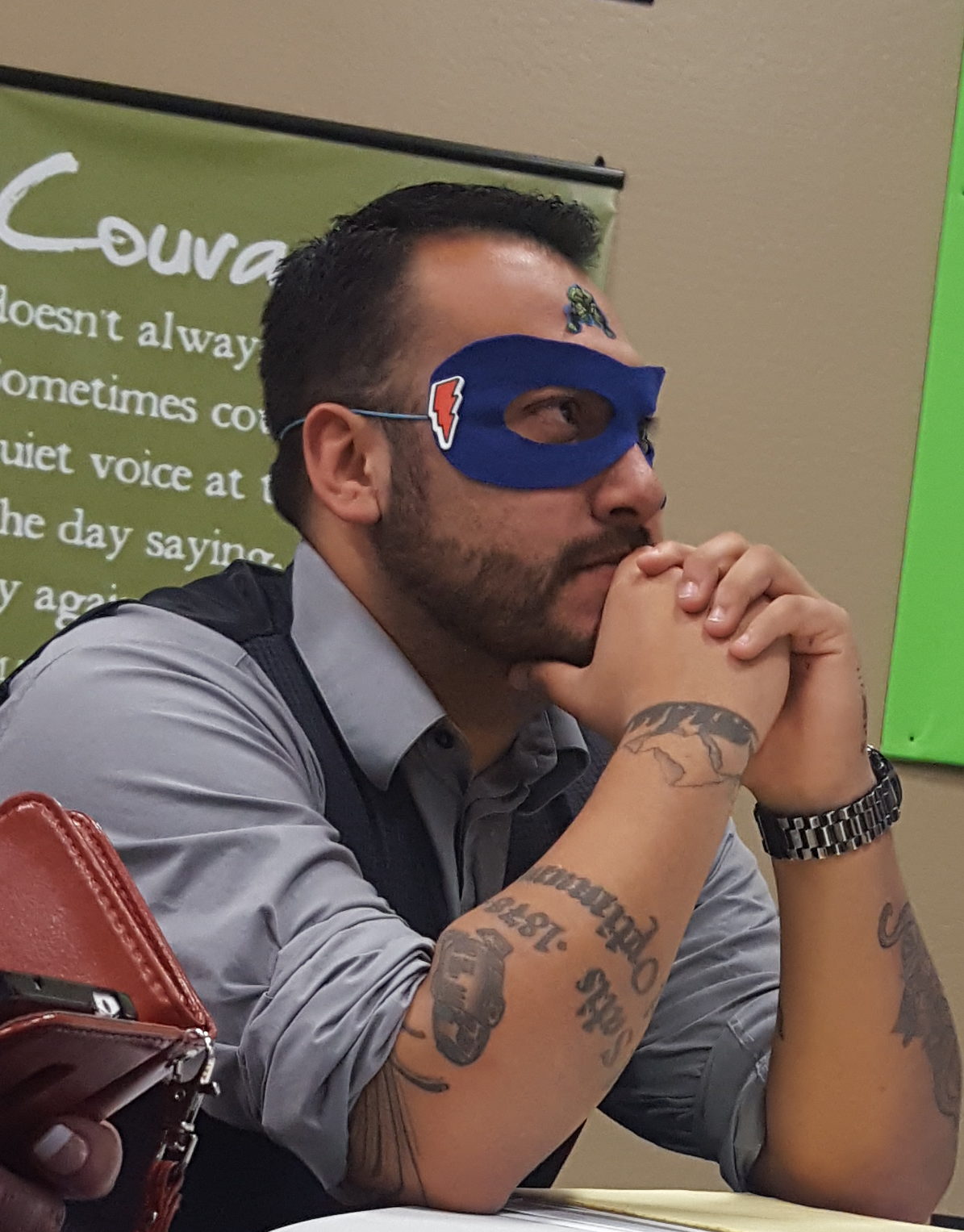 A note from Stepping Stones' Volunteer Coordinator, Jesus Gutierrez
Let us start out by welcoming all of the goals we wish to pursue this year. We've heard it all! From living a much healthier lifestyle, to giving back and making a difference in our community, this is the perfect time of year to plan out your 2019.
If your new year's plan is to make a positive impact in our community, then know there are plenty of volunteer opportunities. Whether it is at any of the thrift stores, administration office, shelter, or Step One Coffee House, most positions fit all! Here are just a few positions currently available. Do any of these statements fit your personalities or skills?
Are you an outgoing person and love to help others? Why not help guests find that treasure they've been looking for. That can be helping them find clothes to prepare for the winter, a fun birthday gift for a relative, or even locate an upgraded dresser to add to their home. Become our very own Guest Support!
Are you very detail oriented and can follow step by step instructions? Help sort and price donations as our Items Specialist! Because of our AMAZING donors, donations come in each day to support the families we serve. This position is perfect for someone who is willing to step up and be that solid foundation.
Are you part of a group, class, or organization, that want to volunteer together? Depending on the time and size, we can accommodate your group to help at either the thrift stores or the shelter. Thrift stores are always looking for the extra hands, and the shelter at times may need help with disinfecting toys, cleaning up the play ground area, and deep clean apartments available for future families.
If you or anyone are interested in volunteering, please reach out to Jesus at 928.772.4184. Individuals, clubs, classes, organizations, and business groups, WELCOME!
---
Group Volunteering
If your business, club, class, or other group is interested in volunteering together, call Jesus to discuss the opportunities we have for groups to get involved and make a difference.
928.772.4184 or volunteer@steppingstonseaz.org