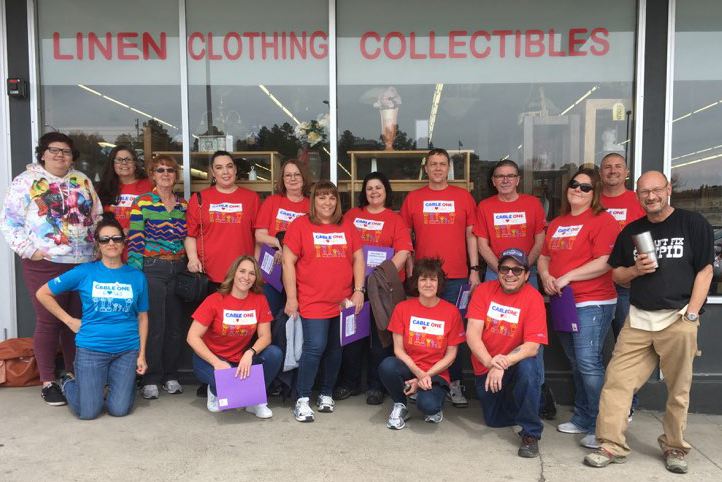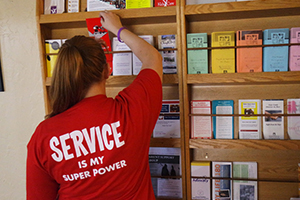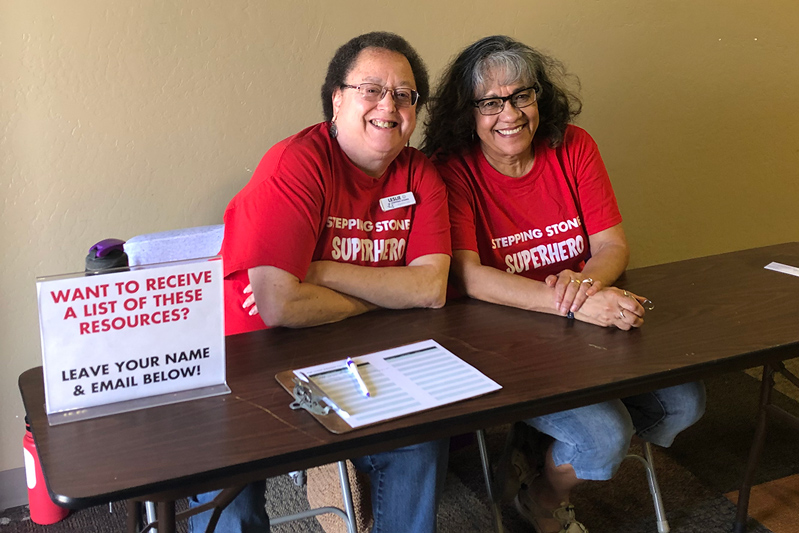 Stepping Stones Agencies is so grateful for the many generous individuals, businesses, and groups committed to ending all forms of violence and abuse in our community. There are many ways for you to get involved and support local families with Stepping Stones.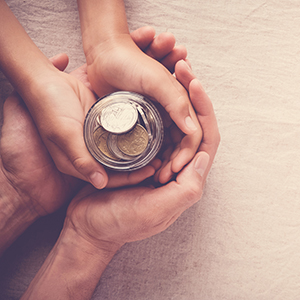 DONATE
Whether you want to give financially or donate items to our shelter and thrift stores, each donation is helping local families escape abuse. Yet, regardless of which form it's in, we are so grateful for your support and partnership. All donations stay here in West Yavapai County and help families LOCALLY.
Learn more about the different ways to give below, or click the "Donate Online" button to give a gift now.
Arizona State Qualifying Charitable Tax Credit
**Please contact your tax professional regarding your specific tax situation.**
Arizona State Charitable Tax Credit keeps your tax dollars in the Prescott area supporting local families when you make a donation to Stepping Stones. Make a difference in your community and redirect your tax dollars!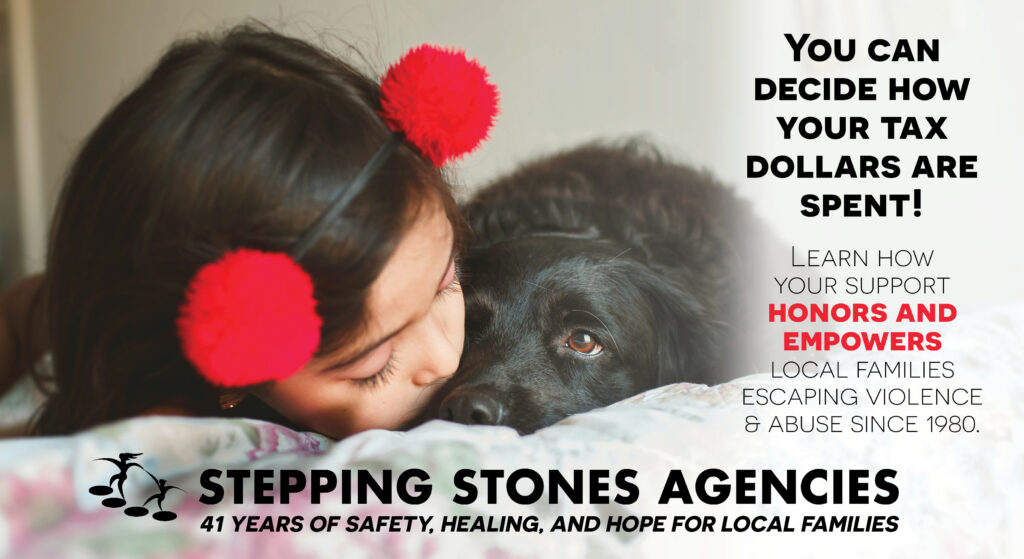 This dollar-for-dollar tax credit allows you to redirect your tax dollars to help end abuse in our community! Click here to donate your tax credit donation now or learn more about the Charitable Tax Credit here. You can also call Alexis or Brandon to learn more about donating - 928-772-4184.
Monthly or one-time donation
At Stepping Stones, we are driven to end violence and abuse in all forms in our community. Your donation helps families say NO MORE to victimization through our 24/7/365 Helpline, safe shelter, and advocacy services. Donations always stay LOCAL and serve those living right here in West Yavapai County.
Click here to make a one time or reoccurring donation. If you have questions, please call Alexis or Brandon at 928-772-4184.
Stepping Stones Agencies is a not-for-profit 501(c)3 tax-exempt organization. Check with your tax professional for information regarding donations.
Shelter Wishlist
Imagine what you use in your home each day…and then imagine needing 20 times that much! That's what happens each day at Stepping Stones' emergency shelter. With 16 beds + cribs for the little ones, household items are always in high demand to keep things clean and comfortable. Families who live with us treat the shelter just like their own homes and take amazing care of it! Our wish list includes items that we always need to keep things clean and comfortable:
Paper Products
Cleaning Products
HE Laundry Detergent
Trash Bags
Ziplock Bags
New Twin Size Sheets
Grocery Store Gift Cards
Diapers (all sizes!)
Full Size Toiletries
Feminine Products
New Twin Size Mattresses
TracFone $20 Smartphone Unlimited Talk & Text cards (can be purchased at Walmart)
Adults and children who come to Stepping Stones are able to shop for their clothing needs at our thrift stores, yet we occasionally do need specific items. Call Cori at 928.772.4184 to learn about any specialty items we may need in our shelter or if you would like to donate during the holiday season.
All shelter donations can be dropped off at Stepping Stones Administration Office at 2651 N. Industrial Way in Prescott Valley. Please call to schedule a time to drop off - 928-772-4184.
Legacy Fund
"We must take responsibility to create legacies that will take the next generation to a level we would only imagine."  ~ Jim Rohn
What do you want your legacy to be?
In sharing our mission to end violence, you can create a larger impact with a planned gift that changes the lives of future generations. Legacy Fund donations can include:
Step One Endowment
Create and Customize Your Own Legacy Fund
Gifting Strategies
Planned Giving
Wills, Trusts, Stocks
In-Kind Donations
Help make sure that Stepping Stones' commitment to 24/7/365 safe shelter and advocacy services continue to be available to our local communities for years to come.
Contact Robin at 928.772.4184 for a personal discussion about your legacy possibilities.
Thrift Stores/In-Kind
Donating to our thrift stores is a perfect way to say goodbye to treasures you no longer need! If you have questions about what donations we are able to accept, please give us a call at one or our thrift store locations to learn more.
Click here
for hours, locations, and more about Stepping Stones Thrift.
VOLUNTEER AND EMPLOYMENT OPPORTUNITIES - BE A PART OF OUR TEAM!
Give back and support local families with Stepping Stones volunteer opportunities or learn more about employment opportunities.
Learn about available positions and make an appointment to meet with our Volunteer Coordinator today.
Volunteers - Before You Begin
Volunteers are vital to the success of our Stepping Stones social enterprises and services and are always needed at all of our locations. Volunteer Positions are available at our Thrift Store, Recovery and Support Group Specialty Bookstore, Administrative Office, and Step One Community Center. Additionally, we have AMAZING people volunteering in our emergency shelter, transitional living program, and on our Helpline. The guidelines for volunteering in our advocacy program are a bit more rigid than at our other locations. Fingerprint clearance, background checks, CPR/First Aid training, and a 52-hour orientation/training program must be completed before you can begin volunteering at shelter. However, we are always looking for people who are the right fit to help provide these services for our community.
If that is something you're interested in, please print and complete the Volunteer Application below. Contact Kristen at 928.772.4184 or by email volunteer@steppingstonesaz.org for more information about all volunteer opportunities.
Volunteer Opportunities
Our volunteer team is perfect for any individual looking for work experience, needing community service hours, or wanting to make a positive impact in our community!
For more information, contact Kristen at 928.772.4184 or by email at volunteer@steppingstonesaz.org.

Thrift Store Super Volunteer – Volunteer with us!
How it works: Schedule an appointment with our volunteer coordinator and choose your preferred position in any of our various departments! A valid I.D. is needed.
Current Openings: (updated March 2022)
Thrift Store Donation Assistant (Back area): Put items out onto the sales floor/write sale item tickets to customers/Unloading of items (requirement – lift 50lbs)
Thrift Store Organizing/Sorting Assistant: Sorting, Pricing, Putting Out Racks on the floor in various departments
Thrift Sales Floor Assistant: Pull hangers, pick-up clothes from ground, fitting rooms, reorganize depts.
Thrift Shoes/Bags: Sorting, putting out shoes/bags, organize shoe area
Thrift Cashier/Jewelry Counter Assistant: Assist cashier with wrapping fragile items, showing jewelry and other items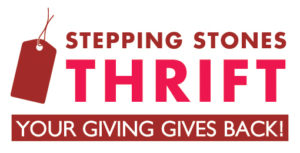 Shelter Volunteer Opportunities – Based on specific skill set and must be at least 18 years old. Must be able to pass a drug test, background check, and receive a fingerprint clearance card!
Employment Opportunities and Job Application
Employment Opportunities: We occasionally have openings at our various social enterprises and with our social service programs. Volunteers who are already familiar with our programs and who have already been trained get priority placement when openings become available. However, occasionally there is an opening for someone with a specialized skill set.
Please feel free to email your resume at any time to Denise at  Denise@SteppingStonesAZ.org and you can call our Administrative Office at 928.772.4184 to inquire about specific openings. We are lucky to have such a great, committed team, but because of this, very few new employment opportunities become available.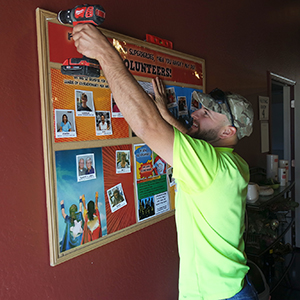 PARTICIPATE
You can also help support Stepping Stones' emergency services by participating in two shopping programs – Community Rewards Program at Fry's Food Stores and AmazonSmile. You do your regular shopping and a portion of your proceeds go to Stepping Stones' 24/7 advocacy services! Learn more below:
Fry's Community Rewards Program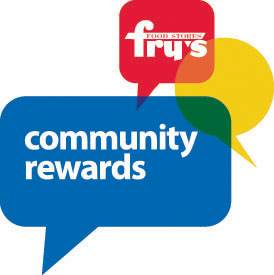 You can shop at Fry's Food Stores and support Stepping Stones at the same time through the Community Rewards Program – simply by doing your regular shopping!
Once you're signed up, simply swipe your current Fry's VIP Rewards Card and Stepping Stones will earn a small percentage of that purchase.
Below are step-by-step instructions on how to easily register for this program. If you have any questions or need any assistance with this, please call our Administrative Office at 928.772.4184, and we'll be happy to help you out.
Click "Enroll Now" at the bottom of the page. You will need to either log-in to your current Fry's account or register for a new one (that process will include gathering basic contact information and entering your current Fry's VIP card number).
After signing into or creating your account, you'll be prompted to enter the organization of your choosing. Stepping Stones' Organization Number is HN881. That search should populate STEPPING STONES FOUNDATION, INC. Select it and click "Enroll".
You should be directed to your Account Profile page, where a message confirms your enrollment.
At the bottom of your account page, you should see Stepping Stones listed under the Community Rewards section.
If you have any questions about this process, please give us a call and we'll be happy to help. And thank you for continuing to help support Stepping Stones and keep emergency services available for women and children in this community.
AmazonSmile
Have you heard about Amazon's platform, AmazonSmile? Now you can shop on Amazon and a part of the proceeds will help support Stepping Stones Agencies emergency shelter and advocacy programs! Here is how to participate:
Log into your Amazon account
Where it says "Or pick your own charitable organization:" enter "Be Better Foundation Inc Prescott Vly" for the listing for Stepping Stones Agencies' shelter. Note: Always check that the Be Better Foundation listing you choose is in Prescott Valley, AZ!
Click 'Select' to choose this charity
Shop! No further action is required, and all the same items/prices are available. When you complete your checkout, 0.5% of your total purchase will automatically be donated to Stepping Stones. Make sure you always shop from smile.amazon.com in order to ensure you are donating each time you shop!
Note: Stepping Stones does not obtain any personal information or details, including information on your order(s).