If you are in immediate danger, call 911.
If you need safety or just need to talk to someone, our advocates are always available
24/7 Helpline: 928.445.HOPE (445.4673)
General Questions/Admin Office: 928.772.4184
Since 1980, Stepping Stones has provided 24/7/365 emergency shelter and advocacy services for adults and children wanting to live free from all forms of abuse and victimization in West Yavapai County, Arizona.
To access any of our services and safe shelter, call our 24/7 Helpline: 445.4673.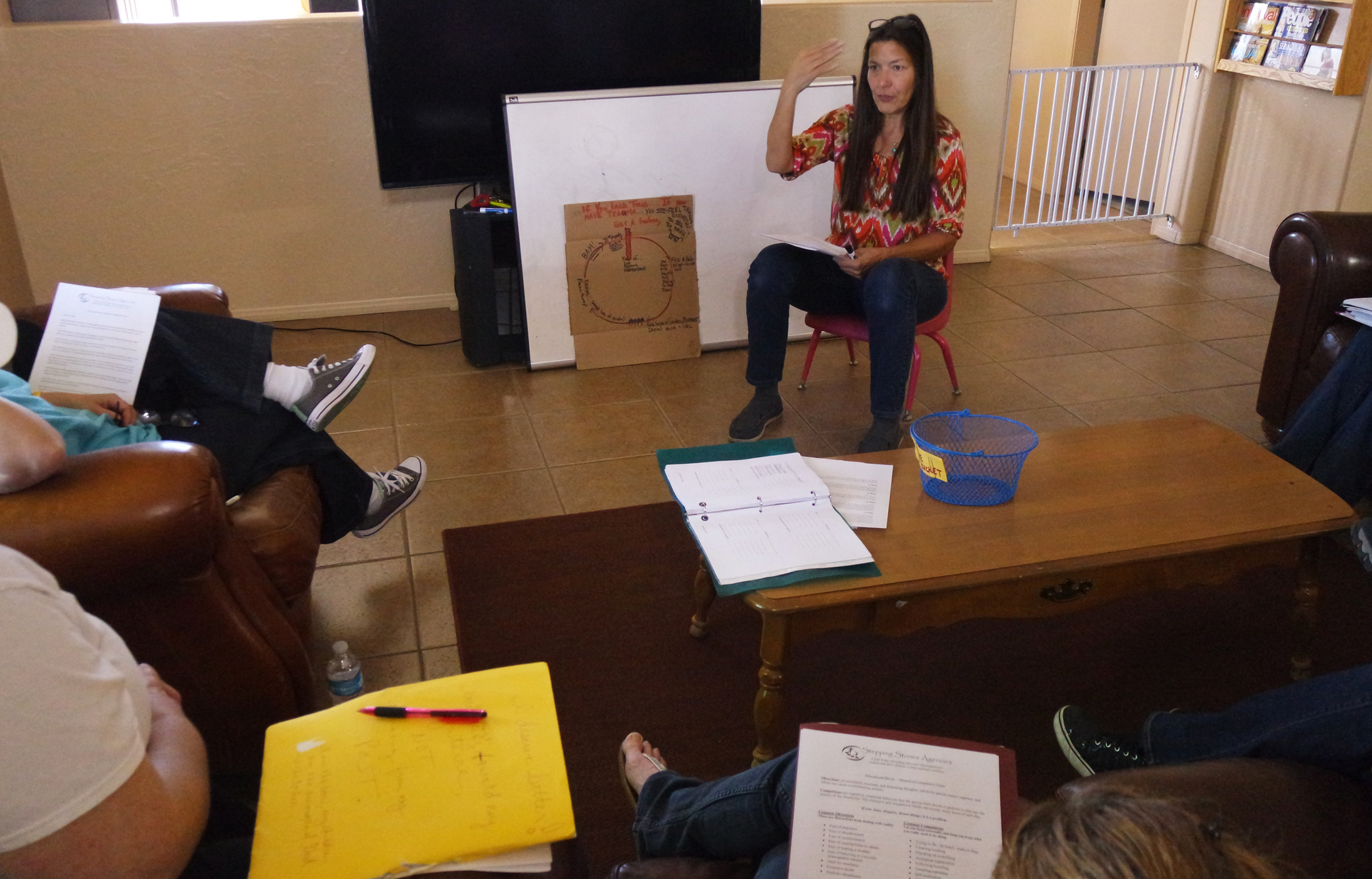 Advocacy Services
To access any of our services and safe shelter, call our 24/7 Helpline: 445.4673.
Whether you need immediate shelter or just want to talk to someone about your situation, caring advocates are available, day and night through our 24/7 Helpline (445.4673). Our skilled and knowledgeable advocates provide:
phone support
face-to-face therapeutic advocacy
educational support groups
safety planning
individualized services for adults and children
resources and referrals
Adults and children do not have to be living in our safe housing to receive these services.
Our children's advocates provide age-appropriate safety planning and resiliency building through one-on-one and group work with all children 3+ years old.
All of our advocates complete Stepping Stones' Community Advocate Certification class annually, as well as a minimum of 24 hours per year of relevant skills development. Our advocates are very knowledgeable in helping adults develop the most advantageous community linkages in order to optimize successful outcomes. They're trained to help adults gain the knowledge they need to become self-sufficient and empowered to live a life free from all forms of victimization and abuse.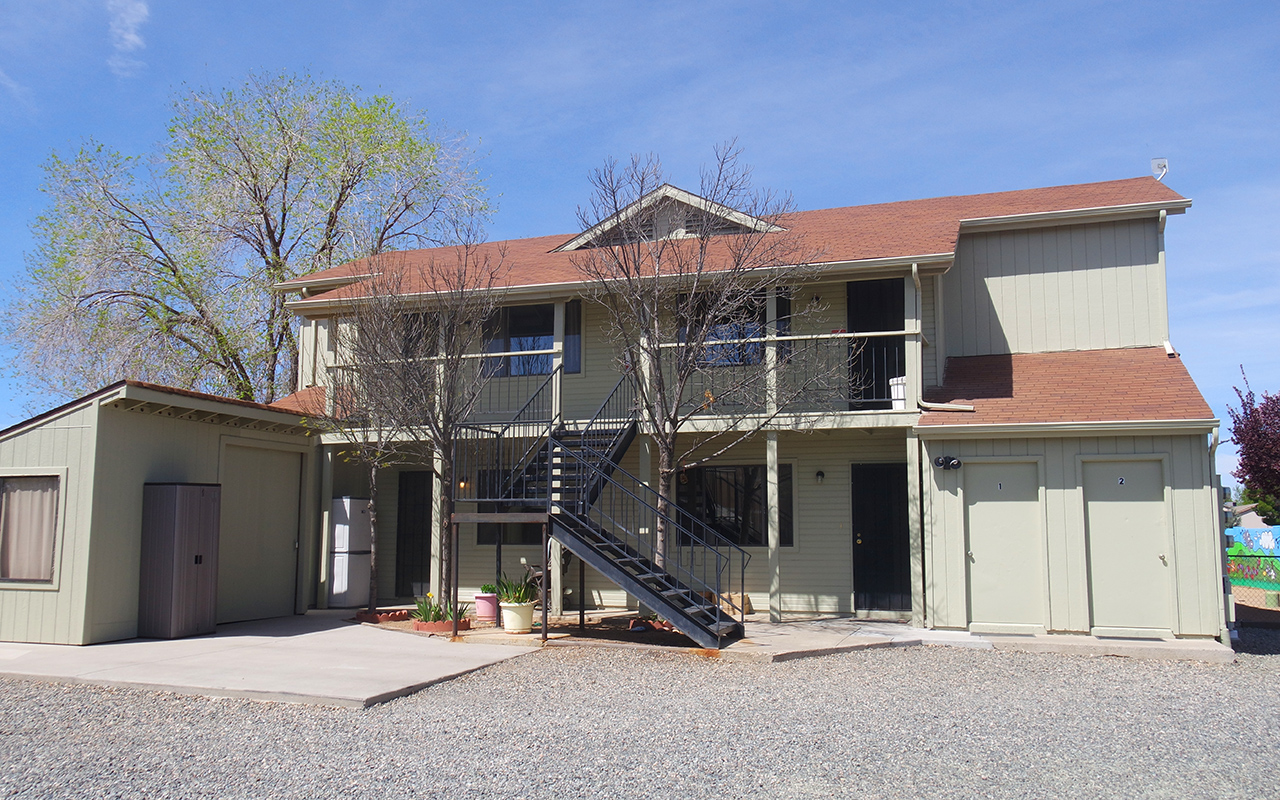 Emergency Shelter
Adults and children affected by domestic violence, sexual assault, and other forms of victimization who need immediate safe housing, call our helpline and speak to an advocate. Those in our emergency shelter can live there for up to four months as they work their individualized advocacy plan.
If you need safe shelter, call to speak with an advocate on the 24/7 Helpline: 928.445.HOPE (4673)
Transitional Housing
Families that have completed their program at Stepping Stones emergency shelter may be eligible for our Transitional Living Program. This program allows adults to continue to rebuild their lives while living in a safe and sober environment. Families in transition continue to work with advocates on their long-term goals of becoming self-sufficient.
We have four 2-bedroom transitional apartments, and rental rates are based on ability to pay. This program allows an adult and their child(ren) to live on our safe campus in their own apartment while continuing to rebuild their lives.
Community Education
We also provide community-based educational programs to businesses, civic groups, faith based entities, other service organizations, clubs, and membership organizations who want to learn more about the issues of intimate violence, trauma, child abuse; how it affects the overall health of individuals, families, co-workers, employees, businesses and ultimately our communities. To schedule a presentation or learn more about our community education programs, please contact Cori or Alexis at 928.772.4184.
Other Resources
TTY/TDD FOR HEARING IMPAIRED: CALL 711, THEN PROVIDE OUR HELPLINE TO RELAY SERVICE 928.445.4673
National Domestic Violence Hotline: 800.799.7233
In the Verde Valley, call: 800.930.7233
Yavapai County Victim Assistance: 928.771.3485