Each month we'll feature a book or item from our 12-step recovery and inspirational bookstore! These items will be available for purchase inside our Administration Office in Prescott Valley located at:
2651 N. Industrial Way, Suite A, Prescott Valley 86314. Open Mon – Thurs 9 am – 4 pm, and Friday by appointment. Call Suzi or Leslie at 928-772-4184 to learn more.
Gratitude
Inspirations by Melody Beattie
November Special Price: $8
The surest way to happiness, joy, and serenity is through gratitude. The little book, Gratitude, by Melody Beattie, author of The Language of Letting Go will show you the way.
"That rap of more, more, more only alienates us from our loved ones and our connectedness with a Higher Power … With practice, it is possible to redirect our focus from large daunting problems to life's small, beautiful blessings that are ever present and ever sustaining. Cultivating a true sense of gratitude is more than counting our blessings … we learn to say thank you for everything in our lives, whether we feel grateful or not. That's how we turn around circumstances that frustrate or disappoint us." (Introduction)
God, thank you for the people I resent and envy. Bless them richly. Open doors for them, shower them with abundance. Help me know that my success doesn't depend of their failure; it's equivalent to how much I ask you to bless them. (M. Beattie)
During the month of November, as we focus on Gratitude, let go of the urge to acquire and settle into thanks for your present circumstances. Allow the attitude of gratitude to sink into your soul and lift you up.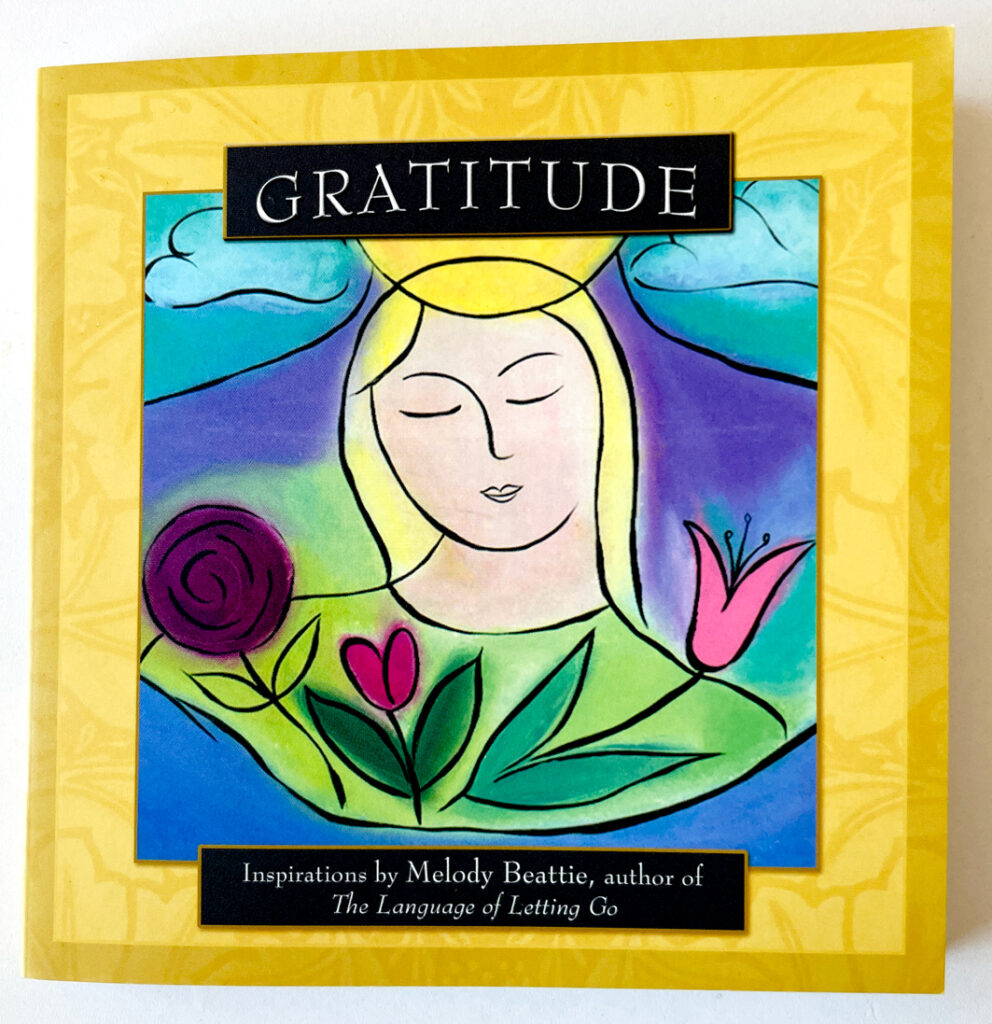 Looking for other recovery, support, and inspirational resources like this one? Check out our bookstore located inside our Administration Offices at 2651 N. Industrial Way, Suite A. You'll find a variety of books, medallions, jewelry, t-shirts, and other gift items for sale. Plus – we have a special section of sale items and gently used books! Want to special order or have a question? Contact Suzi at 928-772-4184 and she will be happy to help you!