You can build resilience out of gratitude – that is, you can bounce back from hardship, hurt, grief, and even trauma. But how? I don't suggest that it's easy, but it is doable. Begin by recognizing that something needs to change in your life because you're uncomfortable, life has become unmanageable, or you feel profoundly sad.
5 Steps to Help With Change
So what do you need? According to one of the doctors with the American Psychological Association, you need gratitude, compassion, acceptance, meaning, and forgiveness. Ooooo, quite a list!
Even though the list begins with gratitude, I'll save it for last. Beginning with compassion, examine yourself and your situation and think about a possible compassionate response from YOU to YOU. There may be many people willing to support you during difficult times, and that is a very good thing. But, the first among those many needs to be you. Saying to yourself, "I know you're hurt and you're a mess right now… who among us wouldn't be in these circumstances?" A little seed of trust finds its way into your heart with this simple compassion. From there, you can trust yourself to find acceptance and meaning in the circumstance, and potentially forgiveness for yourself and others around you.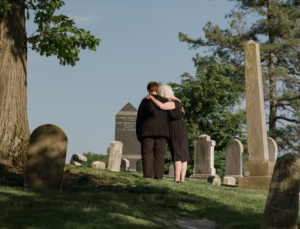 For example, gradually and gently accept that your life partner is terminally ill, has been seriously injured, or died; or accept that you were mistreated or even abused – you will need time to rest a while in the truth of the experience. Meaning will dawn gradually. A woman I know talks with wonder about the strength and meaning she has found in the experience of abandonment by her father during her childhood. She didn't find it quickly or easily but eventually by discovering the truth about his story.
Say Thanks and Grow in Gratitude
So, now we come to gratitude. Say to yourself and the universe that you're grateful to be in the situation you are in right now. But how can that even be possible when you're without a home, barely a dollar in your pocket, or your children don't want to see you? The first thing to note is that you've sunk pretty low and the next direction you'll be headed is bound to be up. Say "thanks" to the universe.
The next thing to note is that you're mentally competent, able to understand and appreciate your current predicament. Say "thank you" to the universe.
What else? You are able and willing to acknowledge your broken relationship with your children. What is denied or ignored cannot be made whole again; what is broken can eventually be repaired.
There is a saying full of wisdom attributed to many sages but most recently given to us in song from Leonard Cohen that says, "There is a crack in everything; that's how the light gets in. The light gets into us through our broken hearts."
Peace to you, SJ