The adults and children who come to Stepping Stones face a difficult path to find freedom from abuse. It takes consistent commitment to the hard work of addressing areas that they have control over changing.
This process is something that we've seen work again and again over the 42 years we've been supporting families in West Yavapai County. It isn't easy and sometimes that even means families finish their time with us only to come back a few months later.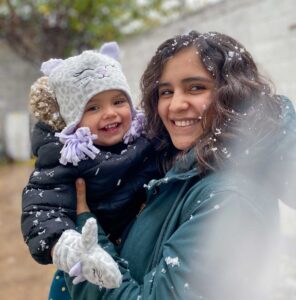 Working on healing from domestic violence and other forms of victimization isn't a straight line and often people need more support beyond their days living in safety. And that's where we come in – families can return to safe shelter if they find themselves in a dangerous situation again. Plus, they can always continue meeting with advocates, coming to educational support groups, and receiving other supportive services even after they leave. Day and night, we are here. If you need to speak with an advocates, call our 24/7/365 helpline at 928-445-4673.
Completing Goals in Order to Be Better
The families working with Stepping Stones' advocates are putting in a lot of hard work to become better versions of themselves. It takes a lot of time, but little by little, they are able to make progress on their goals and find freedom from abuse. Adults complete an anonymous survey upon exit to provide feedback. From January 1, 2022 – June 30, 2022, those who participated shared:
100% reported they are confident they will remain free from abuse.
100% reported they have an increased feeling of well-being.
100% reported they have increased knowledge of domestic violence and its effect on their lives.
97% reported their know how to plan for their continued safety.