We're celebrating 40 years of Empowerment here at Stepping Stones in 2020! Since 1980, we've provided 24/7/365 advocacy services including safe shelter!
Learn more about our 40 years of Empowerment in the image below: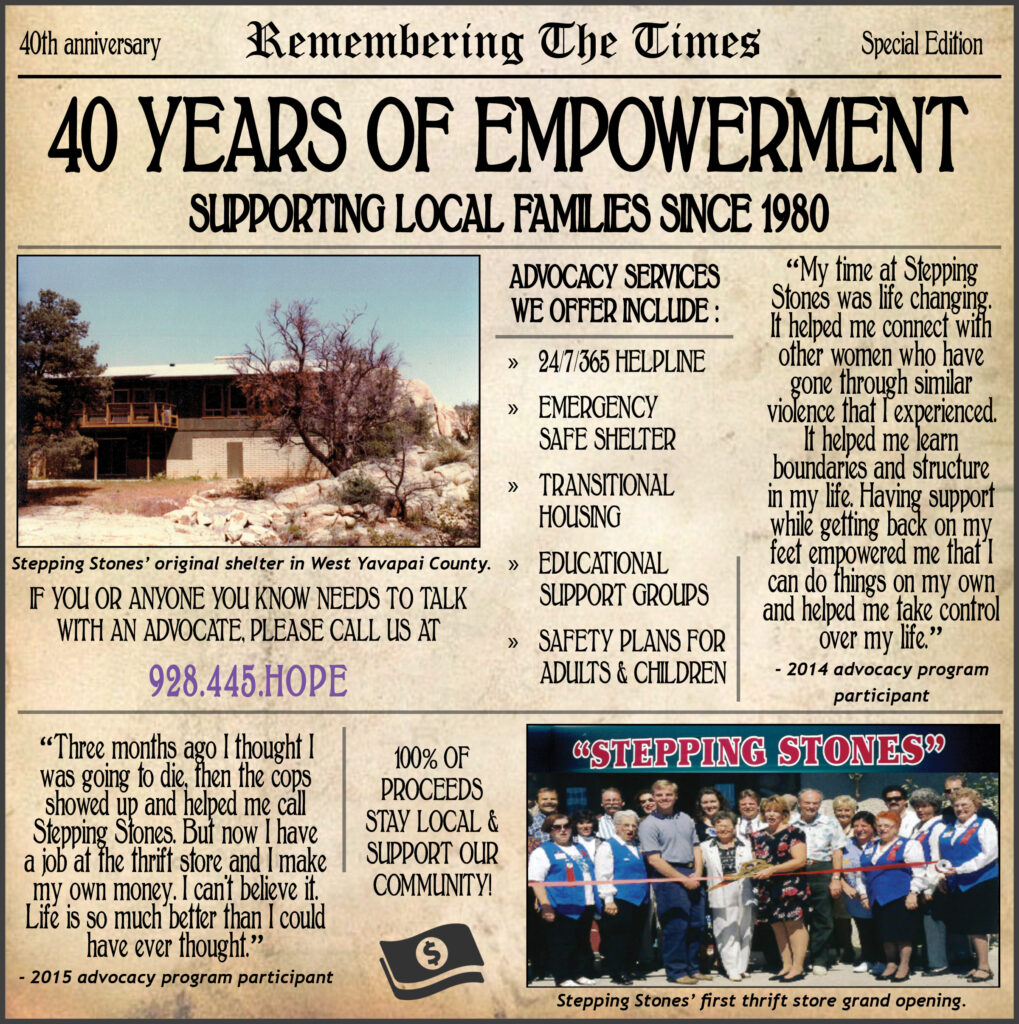 Four decades ago and before hundreds of thousands of hours of advocacy services were provided, Stepping Stones Prescott began as the Northern Arizona extension of Faith House. Faith House was the first domestic violence shelter in the country based in the Phoenix area. Beginning with a 21-bed home in Prescott, Stepping Stones grew to providing 24/7/365 advocacy services through the Helpline, one-on-one advocacy, and housing for adults and children affected by domestic violence.
While safe shelter is a part of our services since the beginning, another key part of the work continuing today is providing community based advocacy services – you don't have to live at Stepping Stones to talk to an advocate for support or attend counseling or groups. Stepping Stones wouldn't still be here today without the support of so many associates, volunteers, business partners, and friends who have worked around the clock for 40 years to help provide the best for people working to find freedom from all forms of abuse. Thanks to you, we are here to celebrate 40 years of 24/7 services!
Check out this article snippet from 1980 about the opening of Faith House in Prescott (and a few pictures!).