We are GRATEFUL to be able to support our community in many ways, including having Step One Community Center serve as a polling site for the November 6 election!
If you are looking for your place to vote tomorrow, come on by! Plus, if you wear your "I Voted" sticker to Step One Coffee House, you'll receive a free small brewed coffee!
Step One Coffee House is open 7 am – 3 pm on Tuesday. See you at the polls…and then at the coffee house!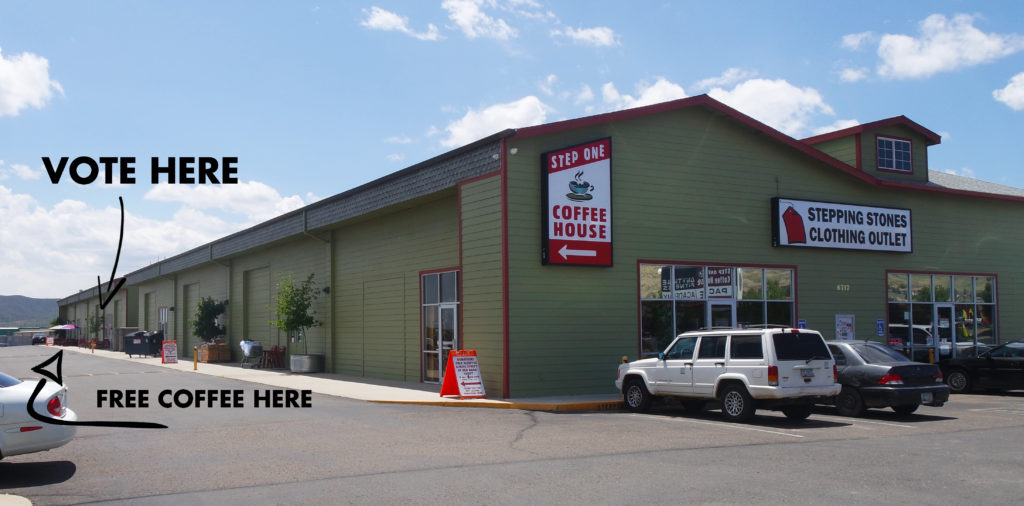 This message is approved by Stepping Stones' overly caffeinated associates.