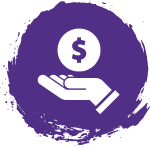 You can support local families with a donation (and receive a dollar-for-dollar tax credit through Arizona's Charitable Tax Credit donation program). Click here to donate online in honor of families finding freedom from domestic violence. Questions or want to donate a different way? Call Alexis at 928-772-4184.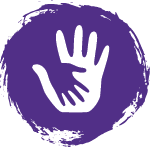 Emergency supplies currently needed for our shelter location include:
Bleach cleaning supplies (bleach, Clorox spray, Lysol WITH bleach)
Antibacterial soap
Rubbing alcohol (at least 70% – to clean thermometers)
Disposable thermometer covers
Toilet paper
These items can be dropped off at our Administration Office (6719 E. 2nd Street, Suite A in Prescott Valley) Monday – Thursday 9am – 4pm; and Friday by appointment only. Call us at 928-772-4184.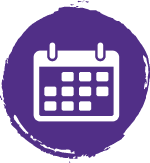 Stay up-to-date on what is happening by signing up for our email list and following us on Facebook. We will post updates about our services, thrift stores, and general agency needs during the coming weeks.
Plus please help spread the word – advocates on our "live" 24/7/365 helpline are always available: 928-445-4673.
Updates from Stepping Stones
Stepping Stones Update – 3/30/2020
As we continue to monitor what is happening in our community regarding the spread of COVID-19, we have decided to close both Stepping Stones Thrift Stores in Prescott and Prescott Valley until further notice (as of 3/30/2020). This includes NO donation drop offs at either location.
We are also halting all donation pick ups during this time to ensure the safety of our associates, customers, and our community.
Please stay connected with us through social media, our email list, and our website for updates. We look forward to when you can come back and shop all the treasures with us again soon!
We are grateful to have amazing customers, donors, and friends who give financially to make it possible to close our stores and still be able to provide our 24/7/365 advocacy services and safe shelter for local adults and children experiencing abuse. Thank you for your support as we walk through this uncertain time together – we wouldn't be able to do this without you.
If you have questions about our closures or how to help support local families with us, please call our office Monday – Thursday 9-4 at 928-772-4184.
**Advocates are always available on our "live" 24/7/365 Helpline: 928-445-4673 – please share if you know of anyone who is dealing with any form of abuse. Click here for more about our advocacy services.**